Lendlease has determined that contractors working on selected projects in Australia must first be registered and qualified with Lendlease Site Access prior to commencing work and/or attending site.
Lendlease is committed to the health, safety and well-being of our employees, partners, and contractors. This online system provides Lendlease with complete insight into its subcontractor workforce, including qualifications to perform their role on behalf of Lendlease.
With Lendlease Site Access, contracting companies register their business details (ABN, contact details), and then register their workers. Contractors select the role each worker performs for Lendlease, and upload evidence of their qualifications to complete that role (e.g., licences). They may also book site inductions for their workers though the system, if required.
Lendlease employees will also be registered and qualified in Site Access.
This system and its associated site access hardware, mobile application and change management processes are managed on our behalf by Pegasus.
How do I get Lendlease Site Access for my project?
Go to Project Pricing Request where you will complete details about your project.
Pegasus will provide a quote based on the pricing agreement. Please note this pricing has been agreed with Lendlease and consistent pricing will be applied. No further discounts are available.
Do all Lendlease Australian projects use the same Site Access system?
Yes, Lendlease Site Access will be shared across all Lendlease Projects in Australia.
This unified approach means that national business rules (e.g., the licences  workers must supply to qualify to work for Lendlease) will be accepted across all projects in Australia. This allows qualified subcontractors to move easily across Lendlease projects in Australia, while maintaining their compliance to Lendlease requirements.
How will our contractors know what to do?
Pegasus has created a dedicated site: lendleasecontractors.com.au which explains the system to contractors. The page includes detailed steps to qualify for certain projects. Each Lendlease project which is added to Site Access receives its own corresponding project registration page and Lendlease Site Access link. There are also detailed user guides with screenshots, answers to FAQs, and contact details to Lendlease's dedicated Pegasus support team.
Pegasus will also supply you with a change management communication strategy, which includes emails (coming soon, register now, reminder), website content and other collateral to guide your contractors through this new process.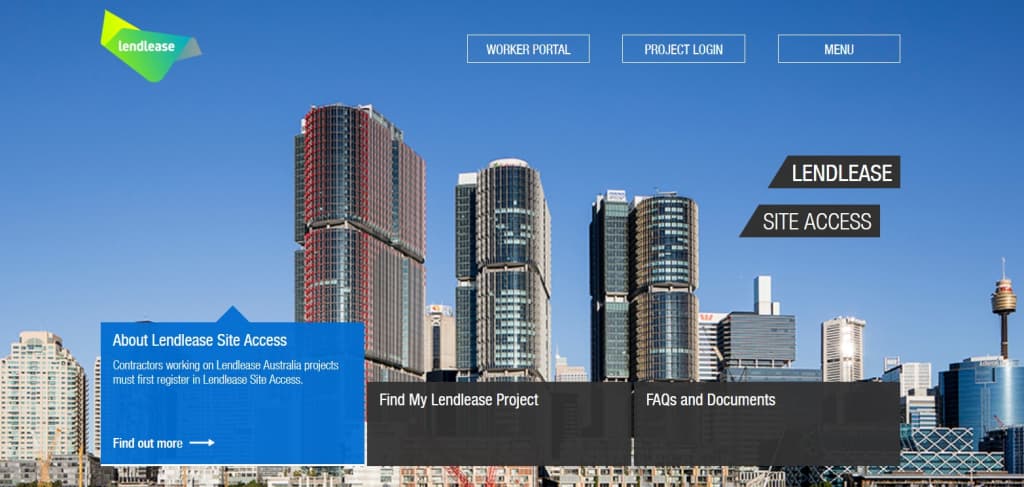 Ready to learn more about what you'll get?
Visit Lendlease Site Access Project Inclusions for more information.